October 15, 2017 2:50 pm
Leave your thoughts

<>
Dear Readers,
Haven't you all heard the latest demand of learning how to work with a certain Raspberry Pi? ( No, no, no, you won't need to take your chef's advice here :D). So what does this techword mean and why is it important to learn more about it in the technology driven industry ?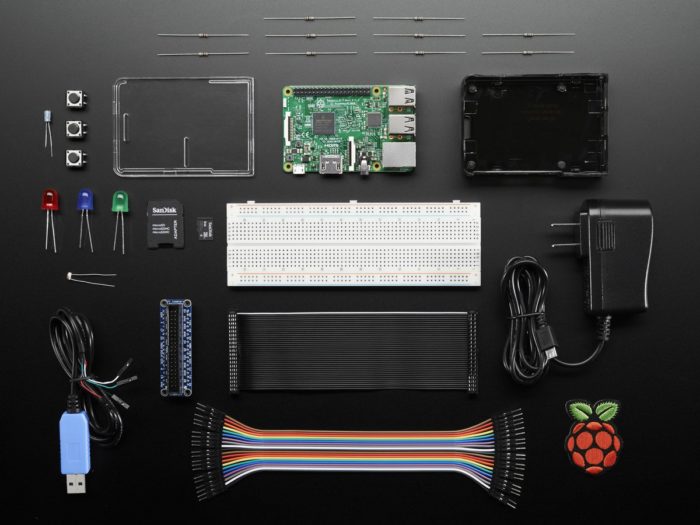 The Raspberry Pi was developed as a series of small single-board computers manufactured in the UK by the Raspberry Pi Foundation in order to impart and promote the teachings of basic computer science in schools and also in developing countries. Contrary to what they thought, the original board model became far more popular and went out to be sold even outside of its target market for many applications. It has proved to be a great kit for starting to learn embedded as it is compatible with most of the peripherals used ( including mice , keyboards and cases ) . Most of the starter kits come without peripherals while some have the option of customizing bundles before dispatch so that you also have all necessary peripherals before you start hands-on.
Hardware :
The Raspberry Pi hardware has evolved through several versions that feature variations in memory capacity and peripheral-device support.
Processor :
The Raspberry Pi 2 uses a 32-bit 900 MHz quad-core ARM Cortex-A7 processor.
The Broadcom BCM2835 SoC used in the first generation Raspberry Pi is somewhat equivalent to the chip used in first modern generation smartphones (its CPU is an older ARMv6 architecture), which includes a 700 MHz ARM1176JZF-S processor, VideoCore IV graphics processing unit (GPU), and RAM. It has a level 1 (L1) cache of 16 KB and a level 2 (L2) cache of 128 KB. The level 2 cache is used primarily by the GPU. The SoC is stacked underneath the RAM chip, so only its edge is visible.
The Raspberry Pi 2 uses a Broadcom BCM2836 SoC with a 900 MHz 32-bit quad-core ARM Cortex-A7 processor, with 256 KB shared L2 cache.
The Raspberry Pi 3 uses a Broadcom BCM2837 SoC with a 1.2 GHz 64-bit quad-core ARM Cortex-A53 processor, with 512 KB shared L2 cache.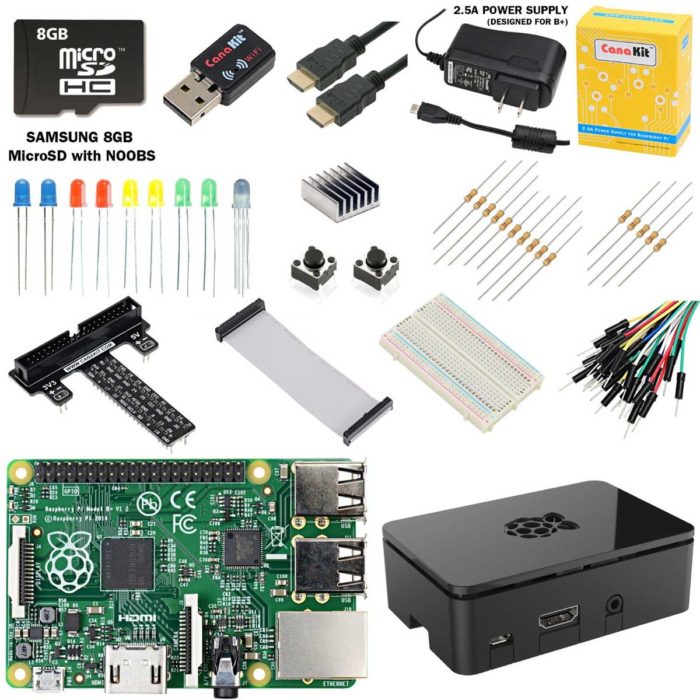 Performance :
The Raspberry Pi 3, with a quad-core Cortex-A53 processor, is described as 10 times the performance of a Raspberry Pi 1. This was suggested to be highly dependent upon task threading and instruction set use. Benchmarks showed the Raspberry Pi 3 to be approximately 80% faster than the Raspberry Pi 2 in parallelized tasks.

Raspberry Pi 2 includes a quad-core Cortex-A7 CPU running at 900 MHz and 1 GB RAM. It is described as 4–6 times more powerful than its predecessor. The GPU is identical to the original. In parallelized benchmarks, the Raspberry Pi 2 could be up to 14 times faster than a Raspberry Pi 1 Model B+.

While operating at 700 MHz by default, the first generation Raspberry Pi provided a real-world performance roughly equivalent to 0.041 GFLOPS. On the CPU level the performance is similar to a 300 MHz Pentium II of 1997–99. The GPU provides 1 Gpixel/s or 1.5 Gtexel/s of graphics processing or 24 GFLOPS of general purpose computing performance. The graphical capabilities of the Raspberry Pi are roughly equivalent to the performance of the Xbox of 2001.


Information Reference : Wikipedia [ https://en.wikipedia.org/wiki/Raspberry_Pi ]

Tags: embedded, firmware, hardware, iot, software


Categorised in: Best Training, Corporate Training, Embedded Systems Development, Industrial IOT Training, Industrial Training

This post was written by admin